Sponsors
We would like to thank our sponsors for their continued support and in turn encourage our members and fans to support them.
Momentum Cycles – Our goal is simple, enjoy bikes. We believe everyone should enjoy their bike as much as possible. If we can help you do that, then we've done our job. We want to help you get fast, be fit, and above all have more fun.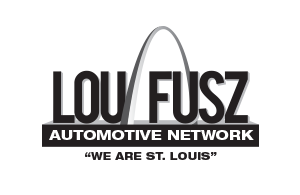 Lou Fusz Automotive Network– The origin of the Lou Fusz Motor Company dates to 1952 when Louis Fusz, Sr. purchased the outstanding shares of a Dodge and Plymouth dealership. Two year later, Mr. Fusz bought West End Pontiac in Clayton and subsequently changed the name of the dealership to Lou Fusz Pontiac. In 1956, the business was moved to 1075 South Brentwood. During the following year , MG and Austin Healey franchises were acquired, and the Lou Fusz Motor Company was formed.
Ferguson Roofing – Serving the local community for the past 70 years in everything from roofing and siding to windows and blow-in insulation. For both residential and commercial clients Ferguson Roofing strives to provide the highest grade products, perform a quality installation and back our work up with warranties that really mean something! Ferguson Roofing's relentless pursuit of pride, professionalism and quality are what has made them the most recommended roofing contractor in the St. Louis metropolitan area.
Boulevard Brewing Co. – Boulevard Brewing Company has grown to be the largest specialty brewer in the Midwest, with full or partial distribution currently in 19 states. We are proud to be Kansas City's Beer, and Missouri's Largest Independent Brewery.
Chipotle Mexican Grill– if you're hungry stop by and grab a burrito or some tacos, the food is AWESOME. Their food is a perfect after ride meal or for packing in the carbs prior to a big race day.
Extreme Electrical- Extreme Electrical is an O'Fallon, Missouri based electrical contracting company that provides residential, commercial, and industrial electrical services. The company is owned by Caleb Hunter and Nathan Goff, who are avid cyclists themselves as well as members of Momentum Racing. If you are in need of any electrical work, gives these guys a call.
Advanced Bone & Joint- Located in St. Peters, MO., Dr. W. Anthony Frisella is an expert in problems of the shoulder, especially rotator cuff tears, arthritis, and sports injuries. His specialized training and expertise allow him to deliver modern, high quality care to his patients.
Cataract and Eye Disease Specialist, Inc.- Dr. De'Anna Barrow is a board certified ophthalmologist who specializes in diseases and surgery of the retina and vitreous. Specialties include diagnosis and treatment for macular degeneration, retinal detachments, diabetic retinopathy, macular holes and puckers as well as retinal vascular diseases.
RJD Realty- RJD Realty is a real estate company owned by Momentum Racing team member, Roy Doskal. Roy knows what it means to strive to do your very best. After making a career change a few years back, Roy found himself applying his "no quit" mentality to establish his new career. After a few years of the real estate experience under his belt, he has became one of the top real estate agents in St. Charles County. Looking for a new home? You know who to call.
Trek Bikes– When Trek began in 1976, our mission was simple: Build the best bikes in the world. Today, we've added to our mission: Help the world use the bicycle as a simple solution to complex problems.